about the artist....
Manuel S. Franco

"Visual art has the ability to penetrate deep into the heart of someone who sees it...
The ability to communicate --everything!"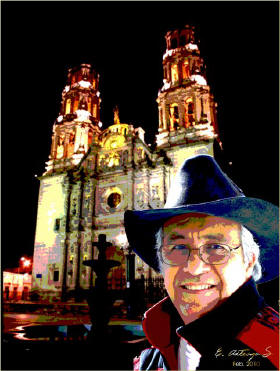 Manuel S. Franco was born in Coyame, a northwestern state of Chihuahua, Mexico. He received a degree in Mining Engineering from the University of Chihuahua. After mining throughout Mexico for many years, Manuel became a full-time artist.
Manuel's Indian/Mexican heritage gave him the intuition and skill to create unforgettable images. Subject matter includes Still Life, Wildlife & Native American scenes, along with many landscapes of the American West, yet Franco has achieved international recognition in the field of Southwestern art. He creates in pencil, pastel, oil & bronze, but is most prolific in watercolor which allows him to paint fine details.
During the past thirty plus years Mr. Franco has received many awards. The most meaningful awards occurred in May of 2007. His alma mater, the University of Chihuahua celebrated his achievements with a one man show at the Quinta Gameros Museum. At the same time, his hometown of Coyame named him "their favorite son."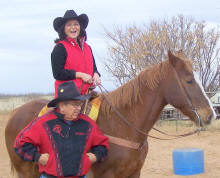 Manuel with wife, Risa.